Trying to Source a Wedding Henna Service?
Posted by SAIMA JAVAID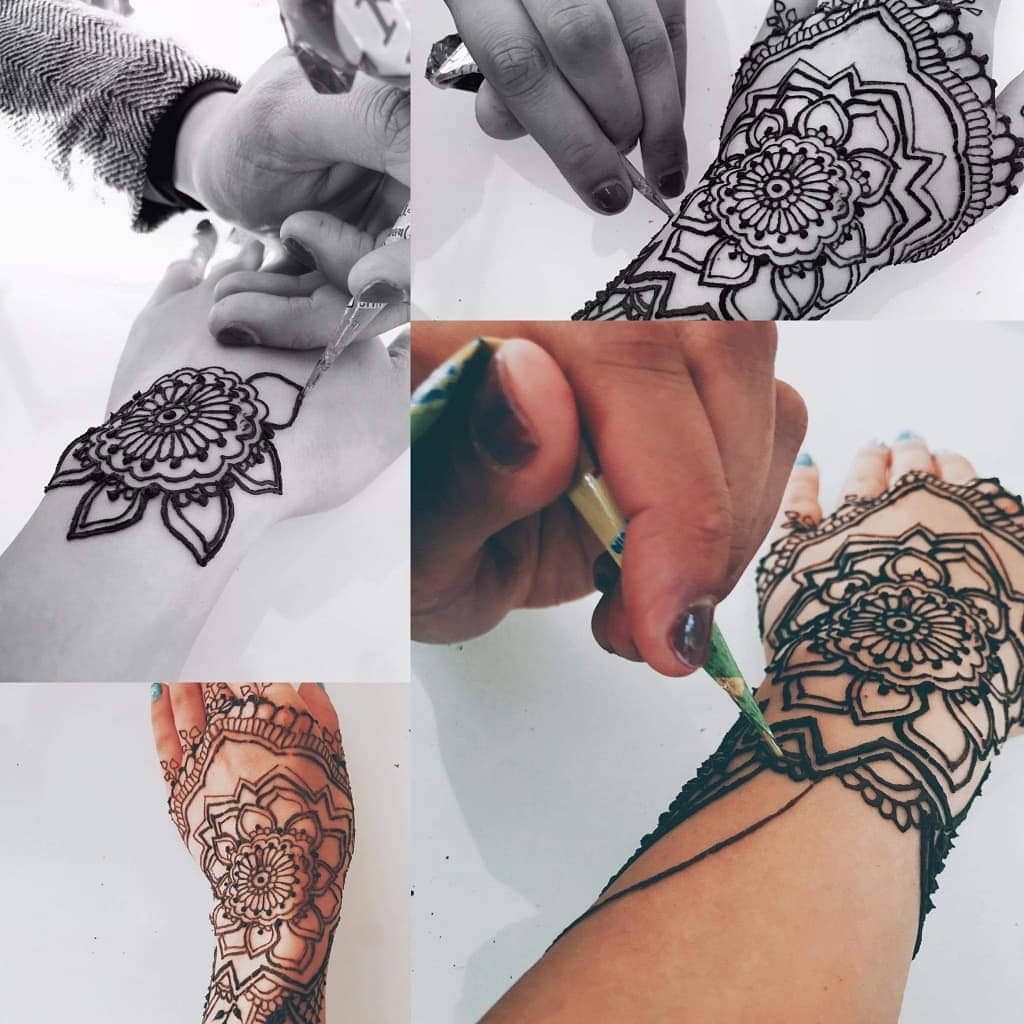 If you're looking for a high quality wedding henna service here in Ireland, then Sayeza is the ideal choice for you. We can offer you an exceptional wedding henna service that you will instantly fall in love with. Our hope is to combine the beauty of Asian and western cultures so you're fully represented on your big day. 
Henna is one of our most beautiful traditions and it is a must have at your wedding. It's also really great to have our services for your wedding day, so you don't have to worry about doing it yourself. We can offer you brilliant designs from traditional Indian looks to tattoos that have been specifically tailored to suit your personal style. 
Breaking Down our Wedding Henna Service
Have a Trial
Having a trial consultation for our wedding henna service can make the difference to the design that you choose. Because we can create completely tailored designs to suit you, your personality, and your big day, it's so important that we make sure that it actually looks exactly how you imagined it. During this consultation, we will test out our quality henna paste, to ensure that it is definitely the right colour for you. 
We would recommend that you book this trial for at least a month before your wedding date, so that any trials that we have done have completely faded before your big day. If you have something really specific in mind for our wedding henna service, then it's best that you make the most of this trial so you can make the most of our service on your big day. 
Book Two or Three Days Before the Wedding
One of the great things about henna is that it darkens over time, but that does mean that you must make sure you have given yourself enough time for the henna to take properly, especially around your arms and feet. While the palms usually stain quite quickly, other parts of your body will take longer and for the best results we would suggest giving it two or three days for the henna to really make a difference.
Choose your Outfit Carefully
As high-quality and enjoyable as a wedding henna service is, it will render you unable to use your hands for several hours. This means that you're going to have a really long day and we would definitely suggest that you plan your dress accordingly. You might want to wear a skirt to facilitate using the restroom and loose upper garment, so you don't have to worry about smudging your henna when you change for bed. This can ensure that you have the most comfortable and least stressful day, which is really important when you're on the run up to your wedding day. 
Would you Like to Speak to our Experts?
You can book your wedding henna service by messaging us through our website and we can make the necessary arrangements for you. If you have any questions or queries, please don't hesitate to reach out.
Collection 2019
Sale 70% Off
Third slide