Posted by SAIMA JAVAID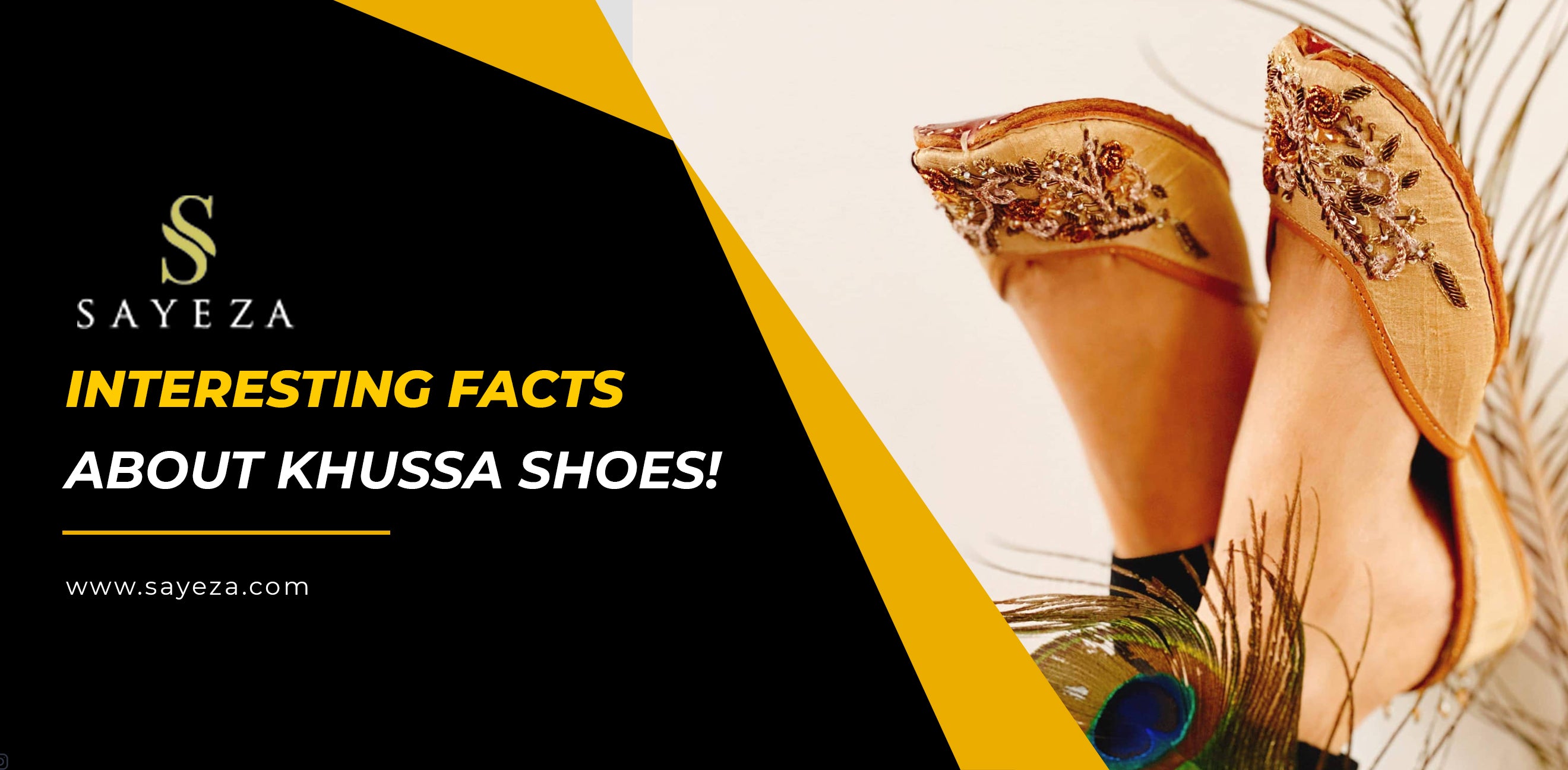 Khussa shoes became popular as soon as the natives in South Asia started wearing it. The earliest form of khussa shoe was worn in wood sandal. Later, jewelled and embellished khussa sandals were worn by the kings and Sultans of the Mughal time. Now, it has developed into urban fashion footwear that women especially love to match with their ethnic and festive attires. Khussas speak royalty and grandeur and are an exquisite touch to complete your bridal look. A typical and traditional khussa is generally made by artisans. It is mostly made of vegetable-tanned leather while the uppers are made...
Posted by SAIMA JAVAID
Asian Khussa shoes coming in fancy styles have emerged as a trending accessory for the fashionable. Especially for party events, women love to adorn their feet with stylish khussa slippers. This presentation is to enlighten you about how to match your grand khussa shoes with different dress colour combinations. Fancy Khussa shoes designs! The way you move is dictated by your shoes. It adds beauty to your overall apparel and is preferred when comfortable. Fancy khussa shoes designs come in different styles, embellishments, adornments, intricate embroidery and striking colours from the palette. This ethnic leather and textile hand-crafted footwear is...